Australian Wool Innovation Limited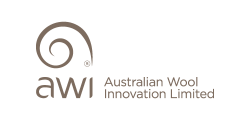 AWI is a not-for-profit company that invests in R&D and marketing to increase the long-term profitability of Australian woolgrowers. They are based in Sydney and have offices around the globe. The Woolmark logo is one of the world's most recognised and respected brands, providing assurance of the highest quality from farm through to finished product.


Print
Brand Solutions work together with AWI and The Woolmark Company to provide high end print management of a variety of AWI and Woolmark products, including the Annual Report, Corporate Brochures and general marketing collateral as required.
Fibre of Football Website
We were appointed to build a consumer focussed website which brings together Shearers, Woolgrowers, Agents, Studmasters and the Australian public to celebrate the rich heritage connecting the wool industry and Australian Football. Share amazing Australian stories combined with professional video content to engage the Aussie audience and promote the online purchase of specific merchandise.
Outcome
No job is too big or too small. For over 15 years we continue to provide a professional print management solution to all the AWI and Woolmark staff who need our services.
We delivered an engaging and dynamic website which became a major part of the media launch and was immediately successful in contributing to online sales of merchandise and the ongoing engagement of online users. Backed by a user friendly WordPress CMS, it made updating content and adding new video clips easy.
"From conception to design and development, the Brand Solutions team took our vision of what we wanted and made it a reality. We received inspiring creative development, extensive expertise and most importantly amazing customer service! They were able to create a website for us which met all the requirements and was delivered on time and on budget."
Stephen Feighan
Country Manager, Australia and New Zealand
Work with us –
Say Hello!
Our team is available from 9:00 am to 5:30 pm AEST Monday to Friday.
If you have any questions regarding our services or website, please contact us by filling out the following form, e-mailing or calling us and we'll get back to you as soon as possible.